Compiled by Harold Reynolds. Latest update: April 30, 2002.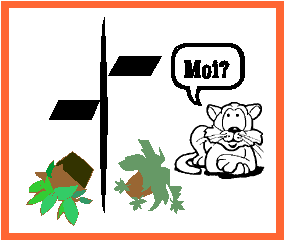 Copyright 1997 by Harold Reynolds. Inquiries by publishers are welcome!! Inspired by a small set of Cat Rules (with the same title) by Cynthia Whitney, originally published in the October 9, 1989 Family Circle magazine. Illustrations contributed (with many thanks!) by Paul J. Lareau, and placed by Laurie Miller, former maintainer of The Malcolm Cat Protection Society (in Cyprus) WWW site.
---
Cat Rules are now available in Norwegian
! I am very grateful to Hans Schrøder for doing the translation!
Cat Rules in PDF format for easy printing! (Added January 19, 2007)
---
Here is a banner you may wish to use if you link to my site:



It was kindly created by Pelz Pet Studios. Many thanks for this!
---
Index